I spend a lot of time browsing through Steam listings for all things old, new and upcoming. I follow a bot on Twitter that updates me whenever a new steam page is created, or whenever a game goes on sale. Suffice to say, I know my storefront well. When you see so many new listings every single day, you begin to learn how to spot an awesome game, and that is exactly what happened when I stumbled across Spytihněv's upcoming FPS – HROT. 
HROT is a game for the true boomers. Those who think modern graphics are too extraneous and headshots are for millennials. Spytihněv has worked hard to emphasize that even a shooter with such a simplistic focus can still be incredibly, fun, fluid and fulfilling. It's low-poly scenery is just one of the many things that make HROT stand out, and it looks absolutely beautiful because of it. Spytihněv was nice enough to grant me access to the demo a few weeks early for the purpose of this article, and I hate them for it, as now I have longer to wait than anybody else! 
Set in Czechoslovakia in 1986, HROT is all about fighting back soviet forces and kicking ass, following an unspecified disaster. HROT checks the story at the gate and puts a sickle in your hand, effectively pushing you into a Quake-like gib-filled experience worthy of your love. It's a wild ride, and despite being heavily inspired by the FPS games of yore, it's unlikely you've played anything quite like HROT.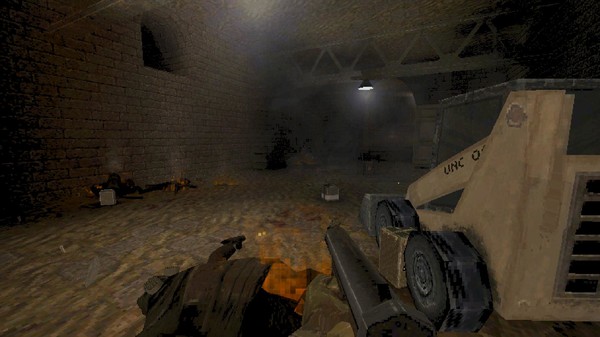 The HROT demo kicks off with your character, armed with a pistol, grenade, and sickle, rising up in an elevator. Upon reaching the top you spot a small gaggle of soviet soldiers, and the fun begins. The pistol is pretty ineffective, so you'll need to use it to hold off the bad guys long enough to find a stronger weapon, or hop on the motorcycle that lies in the opening area. Mowing them down like you're in a GTA game is a hell of a lot of fun, and reminds me ever so slightly of the Polish FPS Target from the late nineties. The game gives you options on how to kill your enemies from the word go, and its that kind of versatility that just adds to the awe of HROT. 
The game ends up throwing you through quite a few environments in the demo level, starting with a courtyard, then into a dank sewer network, and even on into a church and the catacombs below it later in the build. There's even an underwater section, which is the real throwback here – and for once, it's done well. Underwater movement is still fluid, and you can see enemies coming at you underwater at a fair distance, you're not just being shot by an unseen foe for twenty minutes like some other games have been guilty of in their dreaded underwater sections.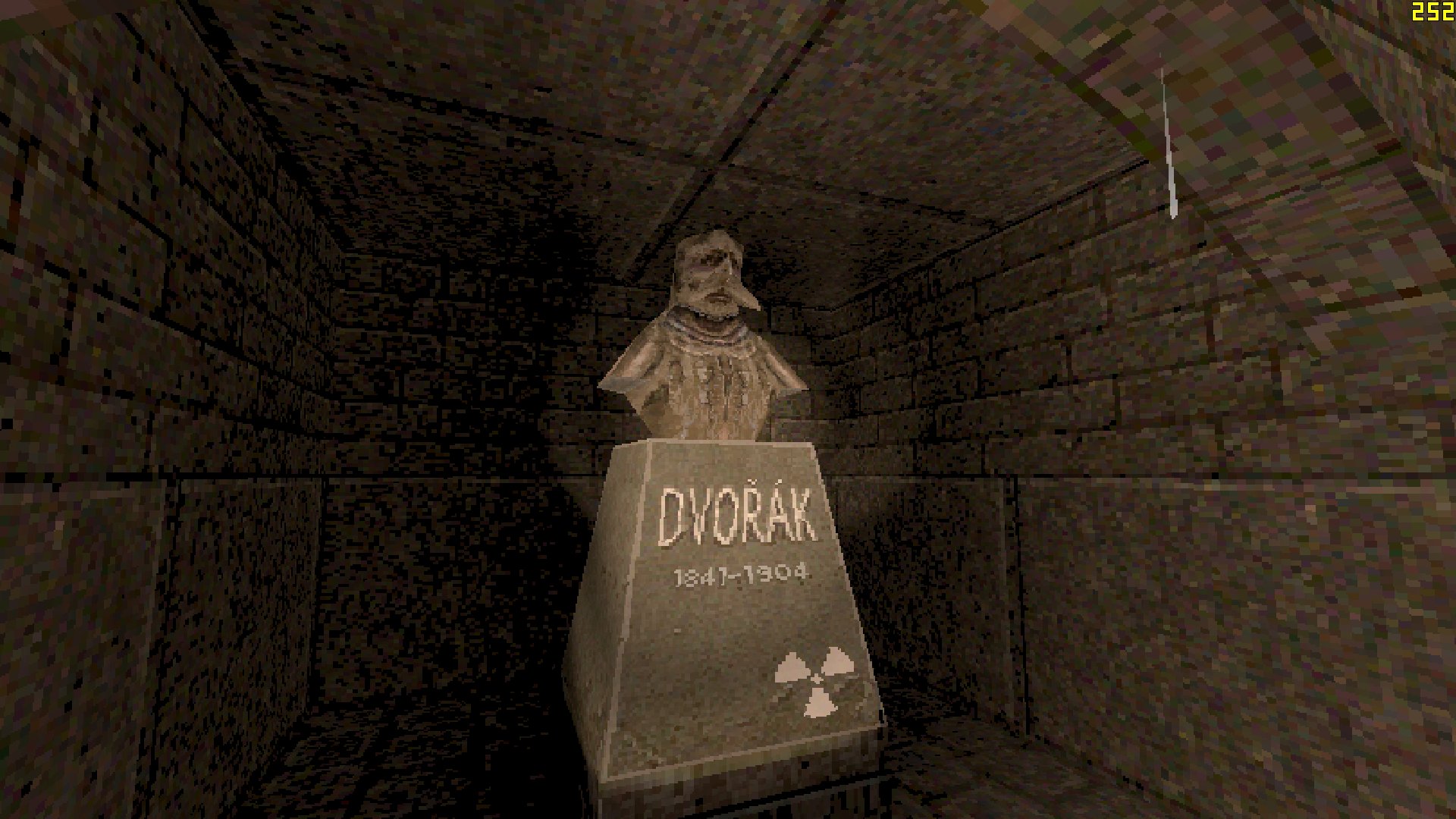 HROT is hard. There is no denying that, even on the easiest setting I struggled to complete the game without using the quick-save function. Despite dying numerous times, I never felt cheated, it always felt like it was my fault, and that I would just need to get better if I wanted to progress. There was one area in which I had about 9 HP, and had to take out four lunging enemies without getting hit in order to get to the next health pickup. You can't just breeze through HROT trying to pop headshots, because they won't help you. There are no headshots in Czechoslovakia! 
HROT's demo will last you somewhere between 10 and 15 minutes if you're familiar with the genre, though for those of you who don't really pride yourself on your FPS abilities it could take you twice as long. I'm excited to see where the game ends up taking the player, as apparently nine more maps will be added to form Episode 1 as Early Access, this will include more weapons, enemies and items, along with a whole host of bosses for you to take on. Colour me pumped, or Quake 2 brown, if you will. 
The demo should be out on June 9th, so you can have a crack at the shooter yourself! Add the game to your wishlist whilst you wait! 
Make sure to follow ObscuReviews on Facebook so that you never miss an article! Check in on Discord, Twitter and Instagram too! 
If you want to support my writing, head on over to my Patreon here! 
When I initially saw a trailer for "They Always Run" sometime last year, I was instantly reminded of Zoro – the badass triple-sword-wielding deuteragonist from One Piece. The only difference here was that the protagonist, Aidan, had [...]
Every now and then, I find myself going back to Devil May Cry 3. Why you may ask? Well, because it's just THAT good. I first played Devil May Cry 3 when I was 11 years old. The atmosphere, the demon designs, and the story looked great to me; the [...]
The 1980s-90s was a revolutionary period for 3D graphics in video games. Major heavy hitters, especially in the PC space such as Quake and Unreal paved the way for future tech, both on a software and hardware level. In fact it was such an influential era [...]